CO ED TOUCH FOOTBALL Touch Football · Co-Ed Intermediate
Team Fees

Regular

$500.00 per team
Free Agent Fees

Regular

$50.00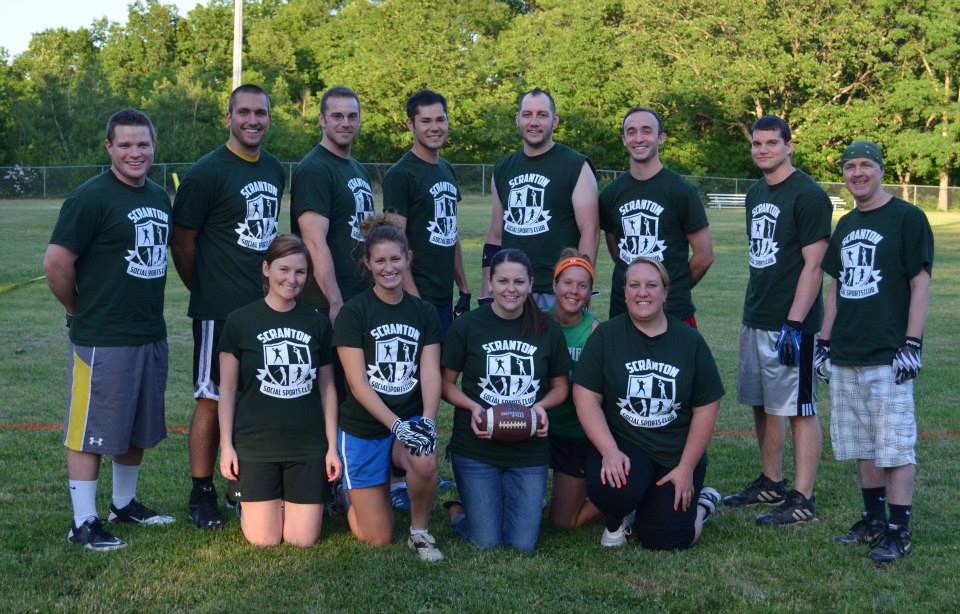 LEAGUE DESCRIPTION
Games will be played on Tuesday evenings beginning at 6:00pm. Your team will play one game per week for 8 weeks. Teams should have 8 players on the field at all times, 3 of which must be female. This league will offer great teams filled with great people and an awesome time! If you have any questions, please don't hesitate to call or email us! info@scrantonsocialsportsclub or 570-209-5869

LEAGUE DETAILS
Registration Fees: $50 for a free agent, $500 for a team (10 or more people, if under 8 people, price will be adjusted accordingly, ex: 9 people: $450). To qualify for the team rate of $500, the fee must be paid in full the 1st night of play, if not, the fee is $50 per person and no team rate will apply.
# of Games: 1 games per night.


Roster Size: 8-14 Players (

Additional fee will apply for teams who sign up

via the team rate, who exceed 14 players

)

Location: Connell Park

Skill Level: All skill levels!


WHAT YOU GET
Guaranteed 8 weeks of play (including playoff)

Team Shirts - color is your choice as long as it is available!


SSSC staff member at each game governing and refereeing play

Specials for Players after the Games at our Bar Sponsor


Meet new people, stay active and most of all have fun!

C

hampionship team wins gift cards to our Bar Sponsor and/or SSSC gift cards, bragging rights!


Bar tab competition - Team with the highest bar tab ( food or drink) at the end of 7 weeks, will also receive a gift card to the bar sponsor.

GENERAL NOTES
PAYMENT: All payments must be received in full the first night of play. Paying online guaranteed your team a spot if the league was to fill past capacity.
REQUESTS: All requests will be honored on a first paid, first served basis.